Oreo Cheesecake.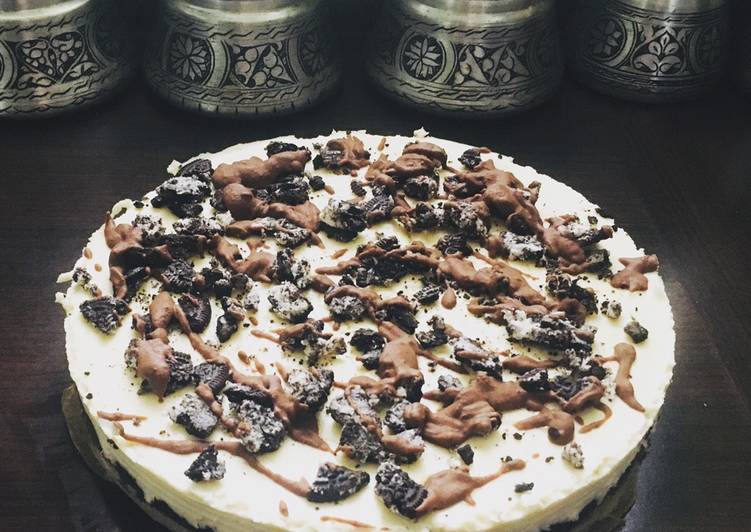 You can cook Oreo Cheesecake using 6 ingredients and 5 steps. Here is how you achieve it.
Ingredients of Oreo Cheesecake
You need 4-5 Packungen of Oreo Kekse.
You need 200 g of Butter.
It's 1 Packung, 200 g of Sahne.
Prepare 800 g of Frischkäse.
You need 3 Tütchen of Agar Agar.
It's of Schokoglasur.
Oreo Cheesecake step by step
Als erstes trennen wir die Kekse von der Creme und zerkleinern die Kekse..
Dann geben wir geschmolzene Butter zu den Keksen und drücken es in der Backform flach..
In eine Pfanne geben wir dann die Sahne mit Frischkäse und der Creme von den Oreokeksen rein (deswegen benötigen wir keinen Zucker) erhitzen es leicht und rühren gut um..
Dann können wir 3 Tütchen Agar Agar mit dazugeben, gut und schnell umrühren und auch mit in die Backform geben und alles abkühlen lassen.
Als Deko habe ich wieder Oreo-Kekse drüber gestreut und geschmolzenen Schokolade..